About us
Welcome to the Sipek Team s.r.o. website. This website offers unique artistic glassware conceived and designed by the company's founder, Prof. Borek Sipek. Borek Sipek is an architect, designer, craftsman, sculptor, and artistic visionary with a very personal attachment to the beautiful creative world of conceptualizing with glass. 
Borek Sipek is always developing new glass-forming techniques thereby opening up trend-setting glass-design possibilities. His creations are conceived not just for art lovers alone, but also the general public at large: those of us who appreciate glassware as implements to assist our daily lives, not just decorative pieces for the artistic connoisseur.
Mr Sipek has never lost sight of the power and beauty of the process when producing artistic conceptions via glass. As each piece is created, the material begins to speak of itself and this adds to the substance of the initial vision. Ultimately Mr Sipek has sought to combine his love for glass and background in architecture with artistic endeavors in glass. And through the years his boundless energy, passion, talent and vision, has produced much envy and delight.
All glass pieces that we offer are guaranteed as original hand-crafted exclusive Sipek glassworks productions. Each and every product is designed and produced in our newly renovated Anezka Glass Factory, Novy Bor, Czech Republic. Novy Bor was selected in year 2011, when converted and renovated to suit our standards of excellence, as our factory site, particularly for the city's historical legacy and connection to glasswork production.
Sipek Team consists of highly trained and experienced glass craftsmen who produce under the direct supervision of local glass master Ivan Kubela; known all over the world as Glass Master par excellence.  
SipekTeam, has long had a commitment to excellence, upholding a traditional Czech standard of excellence in glass craftsmanship, albeit one that even among Czech manufacturers is considered of the very best and of the most unique: Brand Sipek. Indeed, to this end, Ivan Kubela has been part of Team Sipek because of his known abilities. Ivan's qualities and skills as a Glass Master have been widely known for some time now in Germany, Italy, Belgium, Holland, the USA and Japan, to name but a few countries. Equally committed to maintaining a competitive edge as a global brand, Team Sipek conducts in-house research & design programs that further develop and push the envelope of just what is possible in contemporary glass design.
Team Sipek closely guards the integrity of Brand Sipek's production & creativity standards with systematic in-house quality and control testing. When Borek Sipek branded products are offered on the market, experts and specialists agree that such a long standing brand has integrity at its heart and unrelenting passion about glass has always been its life's blood.  
From basic essentials for your home, to visually stunning works of art - all glass - all carrying the prestige of Team Sipek! We offer a comprehensive range of products from functional pieces for everyday use such as tableware items naturally made of glass, to more elaborately decorated vases and bowls, candelabras and serving dishes; all created to stimulate your eyes even when empty or not in-use.
Our rare collections and designs will enrich your senses; modern yet elegant furniture, even lighting and light fixtures made of glass, are also on offer. We also offer glassware as-never-seen-before playful and ingenious gifts. We can additionally create original bespoke pieces produced further to client consultations/requests.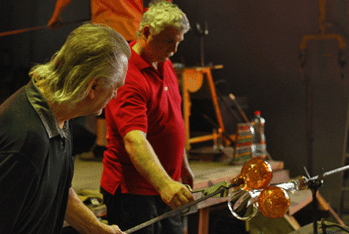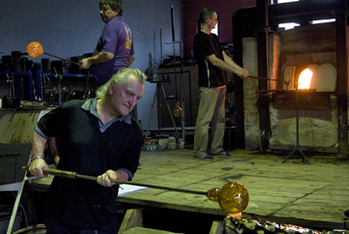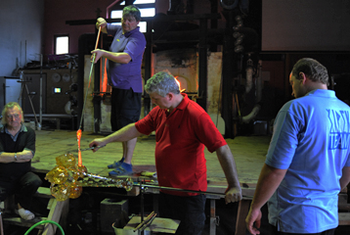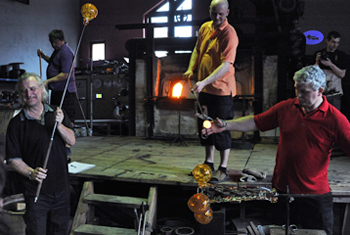 If you are interested in learning more about any particular pieces on offer: artistic & functional glassware, glass tableware/furniture or any other glass products from Borek Sipek, please write to us for specific info and current price lists etc.
Thank You for your Custom
Glass is our Passion!
Sipek Team